40 kWh Leaf (2018)
After seven years of pioneering the electric car industry, the first generation of Nissan Leaf has been retired. In 2018, Nissan introduced a completely re-designed range of Nissan Leaf that was superior to its predecessor in almost every way, including a generous 40kWh battery which increases the range to an impressive 150 miles in a single charge.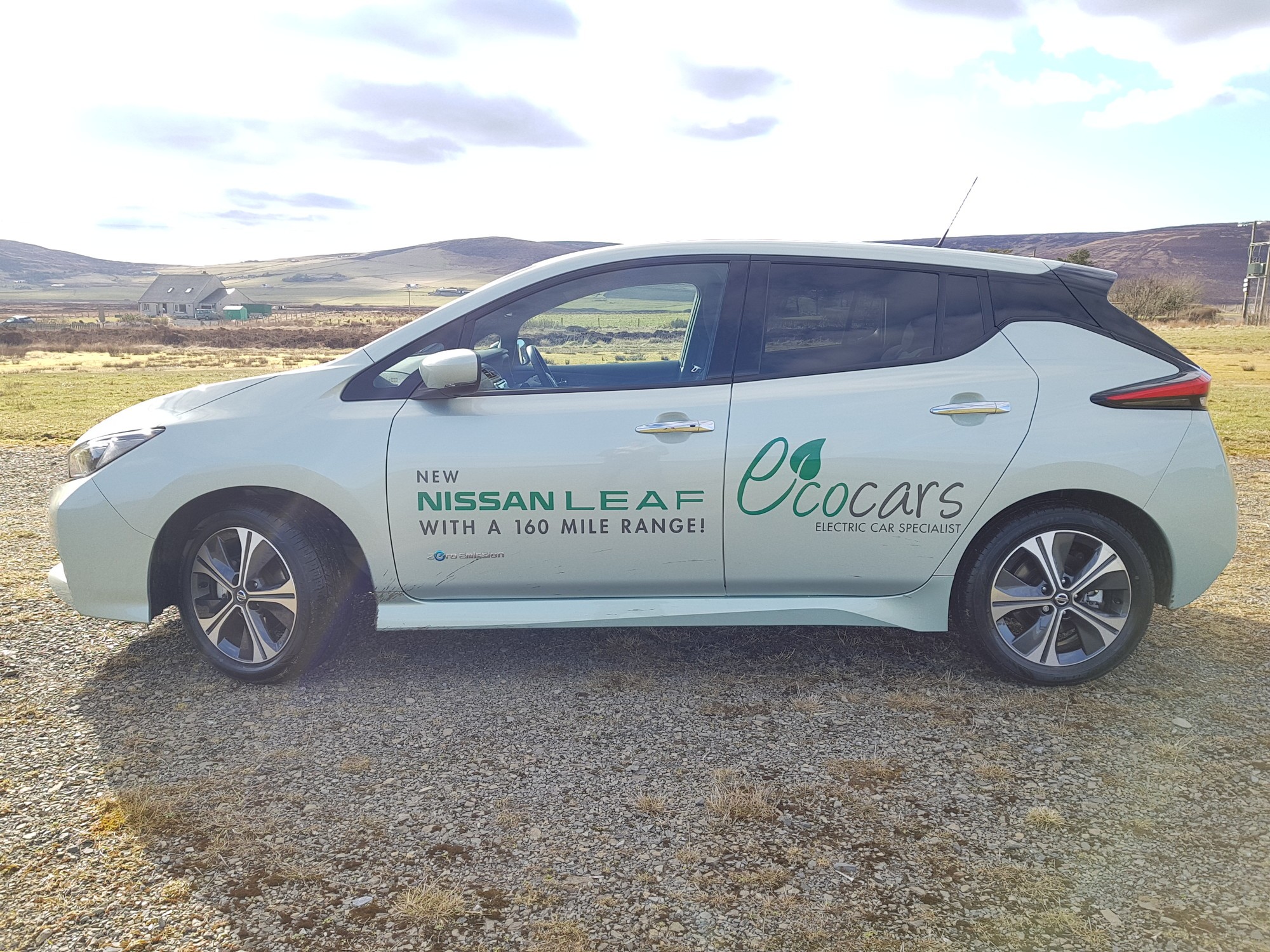 Generation 2 Nissan Leaf introduced in 2018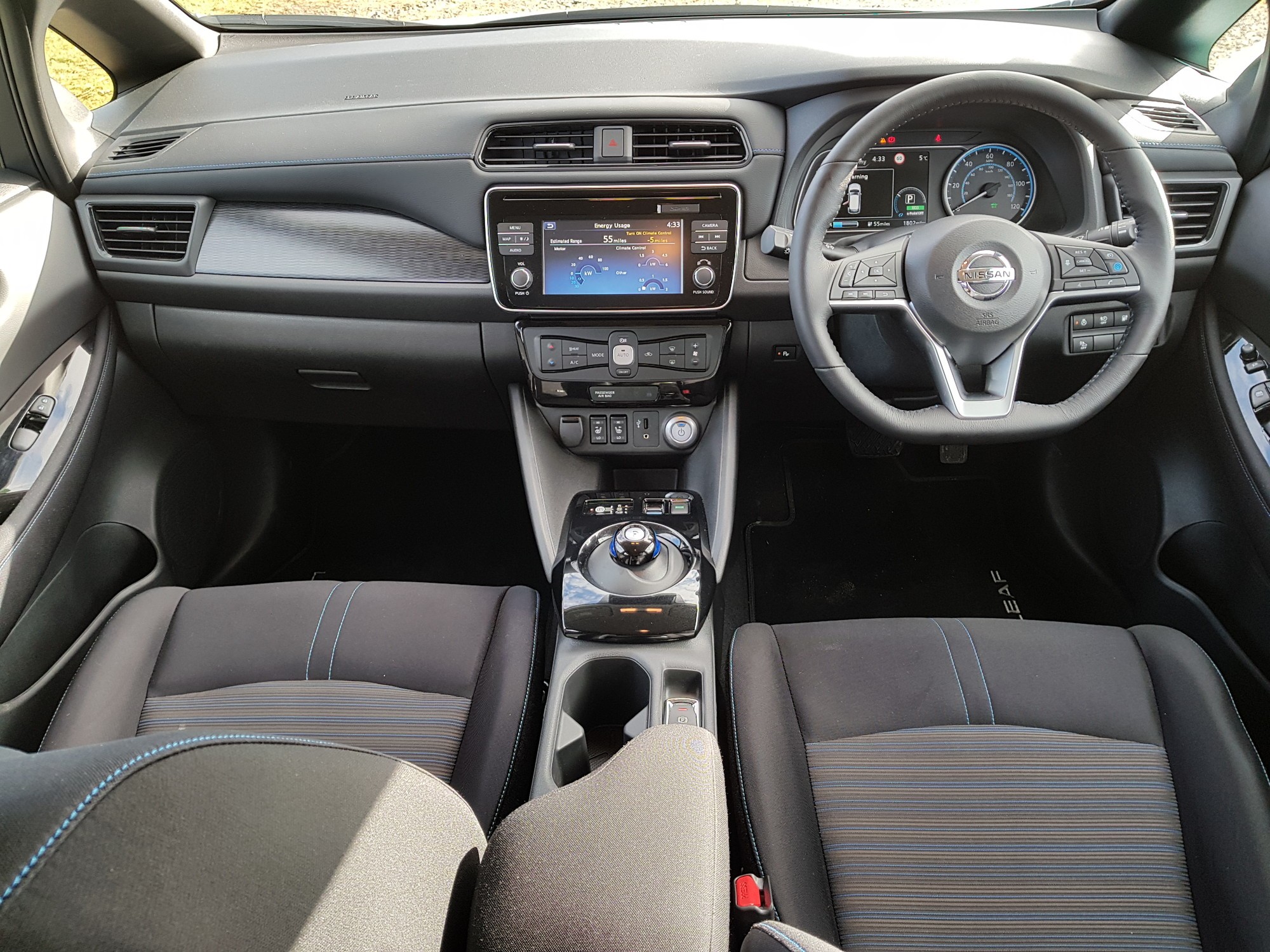 Interior of the new 2018 Nissan Leaf
The first generation of Nissan Leaf was designed to resemble a standard 5-seat hatchback despite not requiring anywhere near as much bonnet space as it had. This was mainly to appeal to the mass market who are used to conventional designs. However, despite featuring practical uses such reducing aerodynamic drag, the first generation design had a futuristic style which a lot of us were not prepared for. The first thing you notice about the new 2018 Nissan Leaf is its resemblance to a conventional hatchback than the first generation Nissan Leaf which appeared taller with a heavily slanted bonnet.
An additional trim level has been added- the N-Connecta. Its name in other countries- Acenta+, gives away its position in the lineup. Five colour options are available on the basic trim level with an additional four metallic/two-tone shades on higher trim levels. A limited launch edition, the Leaf 2.Zero, is available in either black or green, and proudly carries similar features found on the higher spec levels such as the Tekna.
The most impressive changes, however, is found under the bonnet of the car. Several new features have been implemented, some only on higher specs, including Apple CarPlay and Android Auto for an integrated entertainment system. The driving experience has been enhanced in the form of an e-pedal, enabling 1 pedal driving as the throttle also operates as brake when you lift off the accelerator. This has been combined as a new way of harvesting as much energy as possible when reducing speed, thus increasing the range of the vehicle.
Another exciting new feature is the pro-pilot, which utilises the 360-degree cameras to recognise road markings and steer itself on motorways.